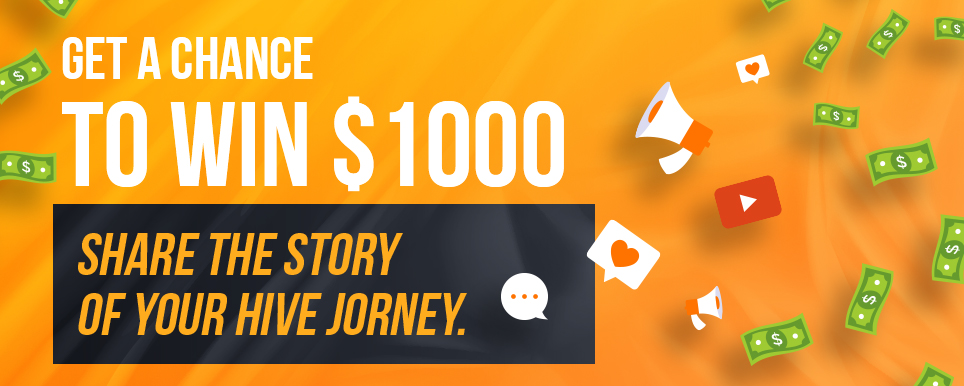 Friends, we announce a contest among Hive OS users, with a $1000 prize, and more! 🙌 🎁 🔥
🏆 1st place -
$1000 to your personal wallet
🏆 2nd place -
$200 to your personal wallet and 20% of referral bonuses instead of 10% (for 1 year)
🏆 3rd place -
$100 to your Hive OS account
The contest duration: from 02.11.2020 0:00 AM to 02.12.2020 0:00 AM (UTC).
The contest rules:
subscribe to the ;
record a review on Hive OS, Hiveon pool, or Hiveon ASIC firmware between November 2 to December 2, 2020. Tell us, what you love Hive OS for the most, the story of how you joined Hive, and why you are with us; (*Previously recorded videos do not take part in the contest)
post a video on YouTube;
share a video on Facebook or Twitter with the hashtag #MyHiveStory
The results of the contest will be announced on December 4, 2020.
We will select winners considering the opinion of the community 🎁🚀
And that's not all. If you don't like the camera, we have an extra prize for you — $200 to your Hive OS account for the most original and interesting story (in written form), related to Hive OS. Share stories on your social networks and don't forget about the #MyHiveStory hashtag! Be creative! ✌️😎
We wish you good luck, and thank you for being with us!